Welcome to
Family Eye Care
We make it our mission to provide quality eye care and optometric expertise in a setting that is comfortable and friendly.
M-Th 7am-5:30pm, Fr 7am-3pm
The Family Eye Care difference
Quality eye care and personal attention are our focus at Family Eye Care. We are a family optometry practice that prides itself on the individual care and attention we provide all of our patients. Your entire family is welcome at our office.We are located in Kennewick, Washington, and our specialties include pediatrics, sports vision, hard to fit contacts, as well as disease management and routine vision. We work closely with local specialists to manage diabetic patients. We also accept walk-in eye emergencies. In addition, we work closely with local ophthalmologists to coordinate surgeries such as cataract care or LASIK.Our goal is to serve our patients by helping them with their personal eye health and providing them with professional and state-of-the-art eye care. We believe that healthy eyesight is vital to a high-quality of life both of which we are committed to!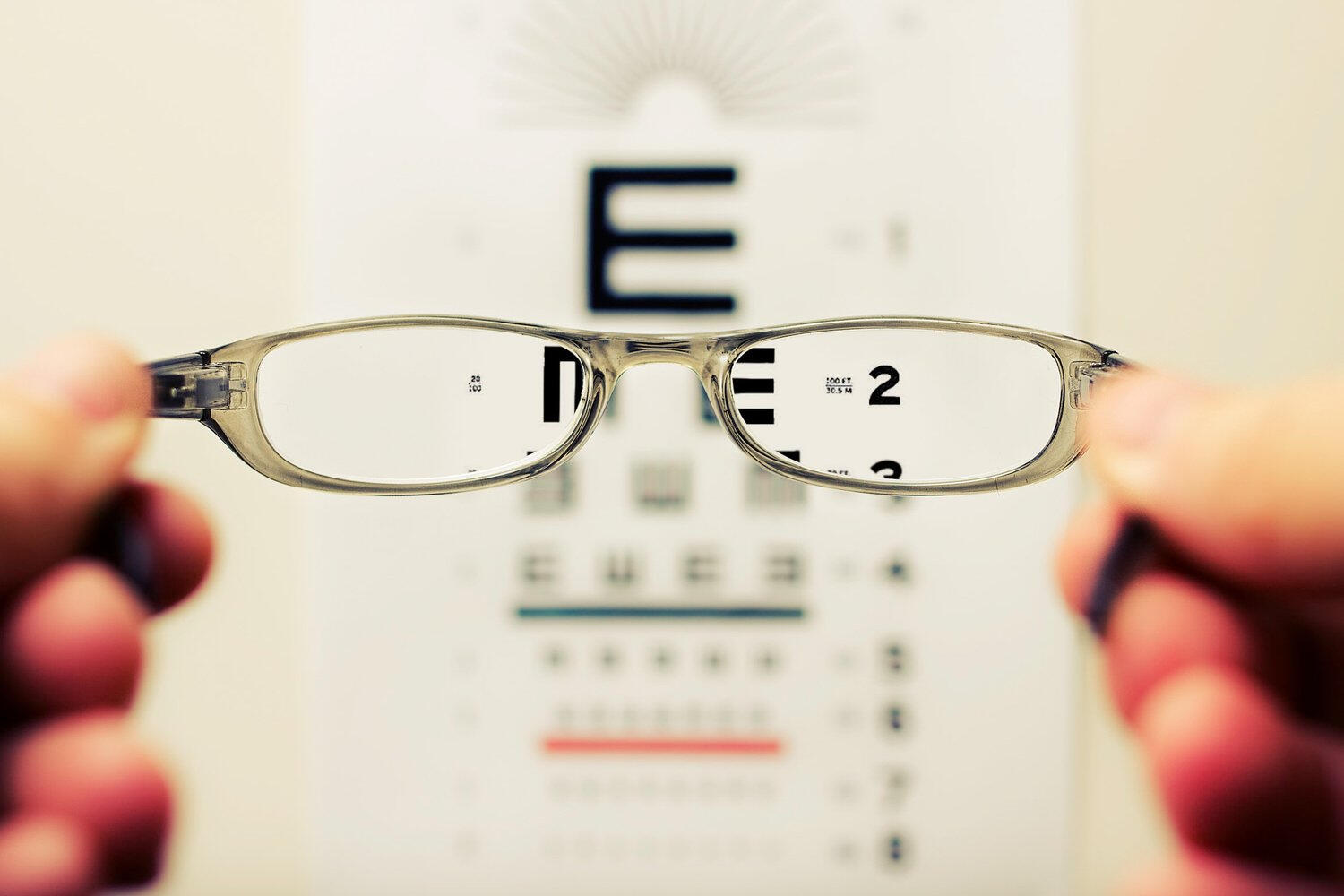 Comprehensive Eye Exams
Our experienced optometrists can diagnose and treat eye diseases and identify general eye health problems including diabetes, anemia, high blood pressure, and others.
Eyewear that fits you
and your lifestyle
We test for and fit specialty eyewear for sports, occupations, other activities and hobbies, and safety glasses.
Emergency Eye
Services
We also can treat red eye/pink eye, infections, itchy/burning eyes, a foreign object in the eye, and more.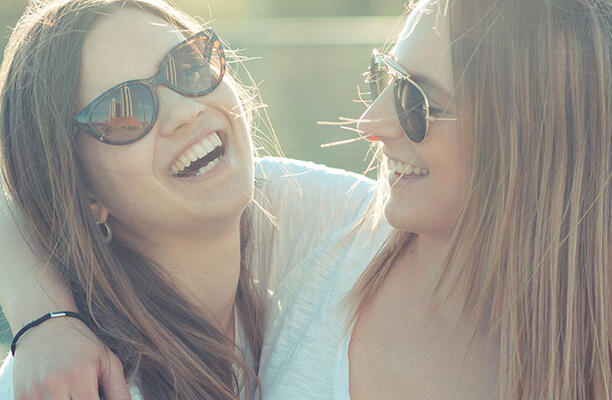 Fashionable & Affordable Eyewear
We currently have almost one thousand frames in stock and have the ability to order thousands more for you to try on from our frame vendors.We invite you to visit our beautiful frame dispensary and choose from the latest in fashionable eyewear. We carry both affordable and high-end frames such as Marchon, Europa, Georgio Armani, Kate Spade, Liz Claiborne, and many more!We also carry all major brands of contact lenses and can do custom fittings for those hard to fit people such as post refractive surgery or keratoconus patients.
Testimonials
Here's what our customers have to say about us:
"Came in for a spare set of glasses, they were super efficient and caring towards my needs and wants, the gal who helped was the best! Our family has been going to this eye care clinic for decades and have always received the best. Way to go!"
- Elizabeth R.
"I have a unique vision problem because my distance vision is different inside than outside. My daughter recommended Dr. Boyd Robertson. He knew exactly what I was talking about and took me outside. For the first time in 6 years, I can read street signs before being right at them! Thank you, Dr. Robertson."
- Gail J.
I am more than impressed with the service that Dr. Jacks and Family Eye Care provides. My only ask now is that Dr. Jacks doesn't leave the area, otherwise I will have to travel to see him for my next appointment.
- Brandon P.

Optometry Services
At Family Eye Care, we are pleased to offer all forms of optometric care, ranging from the routine to ocular emergencies. Our experienced optometrists can provide you with thorough eye evaluations, determine if you need corrective lenses and your exact prescription strength, fit you with the appropriate specialty eyewear, and help you pick out the most flattering pair of glasses for your face shape and skin tone.Our new patient appointments always begin with a comprehensive eye exam. If you are unsure of your family's eye health history, it's helpful to research beforehand, so we can better evaluate your own eye health. Visit our Resources page to download supplemental forms you can fill out before your appointment. If you have never had a comprehensive exam, don't worry! All the tests and exercises are simple and painless.
Comprehensive eye exams may include:
Testing visual acuity or refractive error

Pupil evaluation with or without dilation

Examination of peripheral visual field

Color vision testing
Analysis of the visual systems

Examination of the external parts of the eye

Intraocular pressure measurement

Examination of the health of the entire eye
Our experienced optometrists can diagnose and treat eye diseases and identify general eye health problems including diabetes, anemia, high blood pressure, and others. We can also test for and fit specialty eyewear for sports, occupations, other activities and hobbies, and safety glasses.
Other Optometric Services:
Comprehensive eye exams

Fitting of specialty contact lenses

Macular disease management

Glaucoma screening and treatment

Sports vision
Cataract evaluations

Dilated eye exams for patients with diabetes

Emergency eye services (foreign body removal, red eye/pink eye, etc)

LASIK referrals

Resources
Welcome to our Online Patient Center! Here you can get information about what to expect during your visit with one of our optometrists as well as important forms you can complete before your appointment to save time.We want your visit to be as stress-free as possible. Our staff will do everything we can to make sure your experience is pleasant and convenient. If you have any questions about these forms, please don't hesitate to contact us.
Patient Forms
Please download and fill out each of the following forms.
What to Expect
When you visit our office, you will be warmly welcomed and we can answer any questions you may have about completing the paperwork so that Family Eye Care may see you. Our team will work together to evaluate your eyes and provide relevant eye care treatment information, review your vision benefits and payment options, fit you for glasses or contact lenses, and focused on exceeding all of your expectations. If at any time you have questions about the process or your specific health information, please ask. Please also review our Glasses Warranty information:
Payment Options
Family Eye Care believes in providing the best value for you and your family. We have products and pricing that aims to accommodate all budgets and our office participates in most insurance programs. For patients who have little or no vision insurance coverage, flexible payment programs may be arranged. To learn more about our payment options, please call our office directly.We accept Cash, Personal Checks, American Express®, MasterCard®, Visa®,
Discover®, Care Credit, and Sunbit

Don't forget to use your:
Flexible Spending Plans

Health Savings Accounts (HSA)

Medical Savings Accounts (MSA)

Cafeteria Plans for most of your eye care needs
All of the above plans can be used for all your eye care and eyewear needs, including eyeglasses, contact lenses, routine office visits and medical office visits.
Insurance
We participate with the following insurance plans:
AETNA

ASURIS

BX

DMBA

EYEMED

FIRST CHOICE HEALTH

IEEW
LIFEWISE

MEDICARE

MEDICAID (not all options)

NBN

NW SHEET METAL

ODS/MODA
TRI CARE

UEBT

UNIFORM

UNITED (not all options)

VSP
Check with our staff if you have other types of coverage.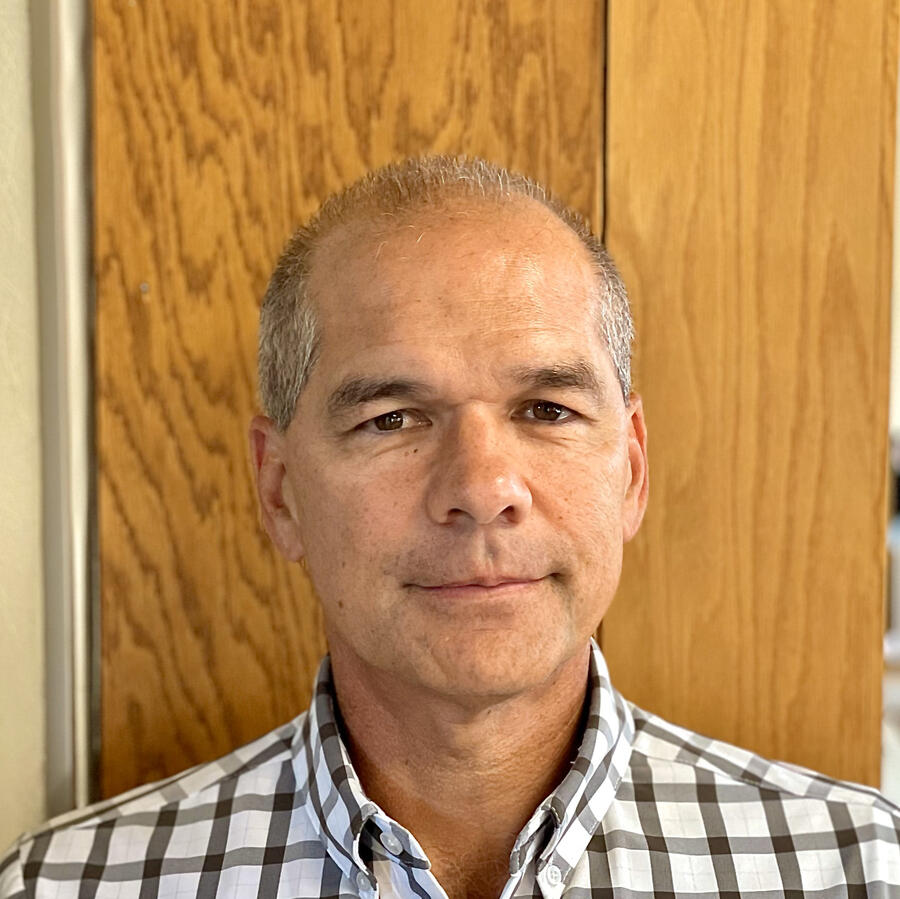 Dr. Bruce Robertson:
Born and raised in the Tri-Cities, Bruce graduated from Richland High School in 1985 and received his Bachelor's degree in physical science in 1993 at Pacific University while being a star on the basketball team. He then received his Doctorate of Optometry in 1995 from Pacific University College of Optometry. He has been a dedicated clinician in the Tri-Cities area ever since. In his free time he enjoys golfing with his kids and grandkids and has coached the basketball team at Richland High School since 1999.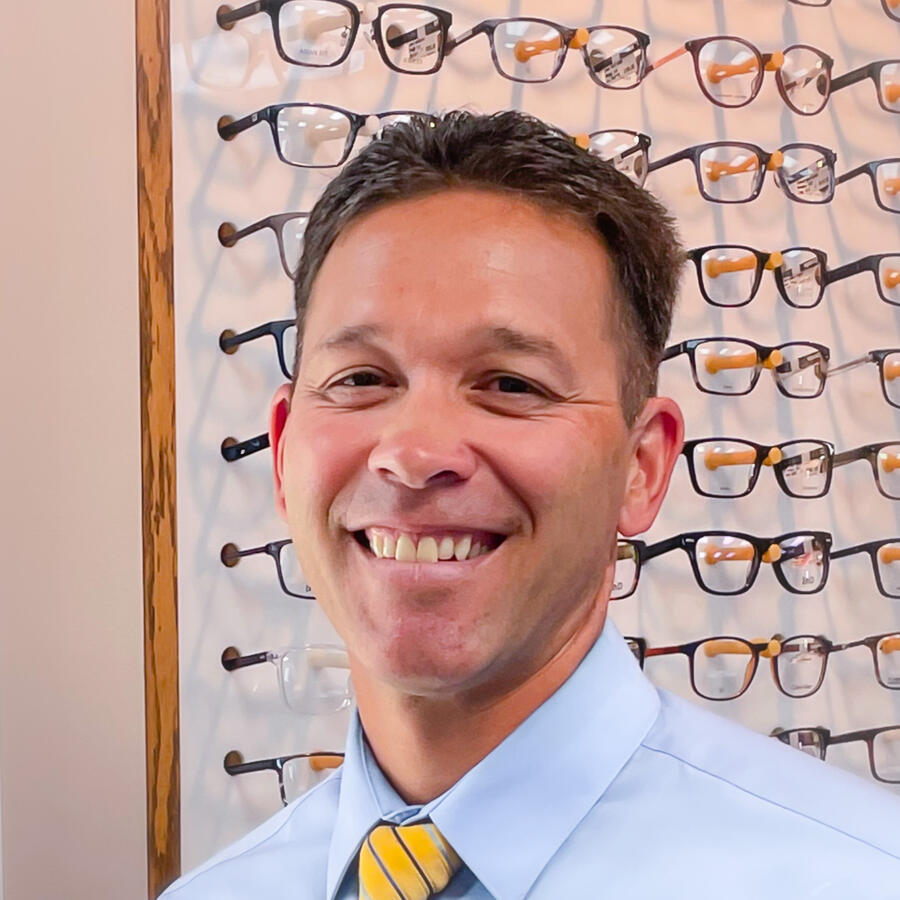 Dr. Boyd Robertson:
Boyd was born and raised in the Tri-Cities. He received a Bachelor of Science in Zoology from Washington State University in 1998 while playing second base for the baseball team, and a Doctorate of Optometry from Pacific University in 2003. He specializes in corneal diseases and is certified to fit a variety of specialty contact lenses for ocular disease. Boyd speaks Spanish and Portuguese. He enjoys seeing patients of all ages, cultures and walks of life. His spare time is filled with family activities and fishing.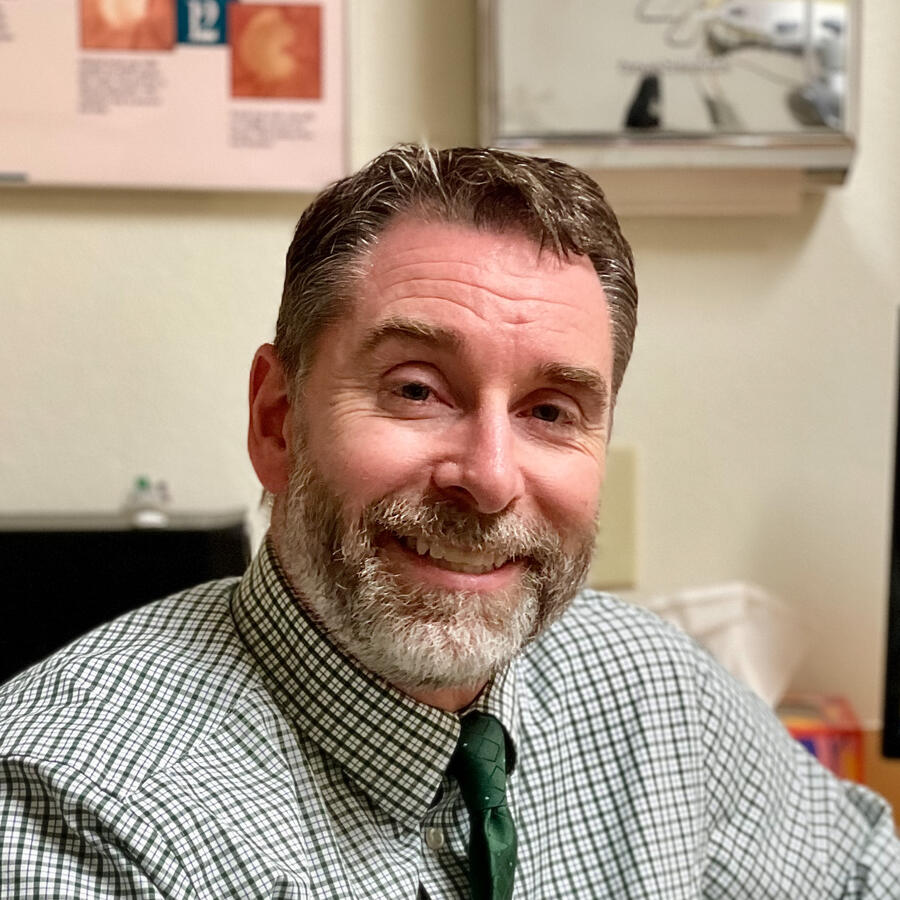 Dr. Brian Jacks:
Brian graduated with a Bachelor of Science from Brigham Young University in 2004, and then received a Doctorate of Optometry in May of 2009 from Pacific University College of Optometry. Proceeding graduation he spent his elective rotations learning more about disease management at the Walla Walla Veterans Administration Medical Center, and primary care optometry at Fort Lewis in Tacoma, Washington. He's also had advanced training in managing patients with vision problems following traumatic brain injuries or strokes. He enjoys seeing patients of all ages and is fluent in English and German. In his free time, Brian enjoys working out with his wife, fishing, camping and spending time with his family.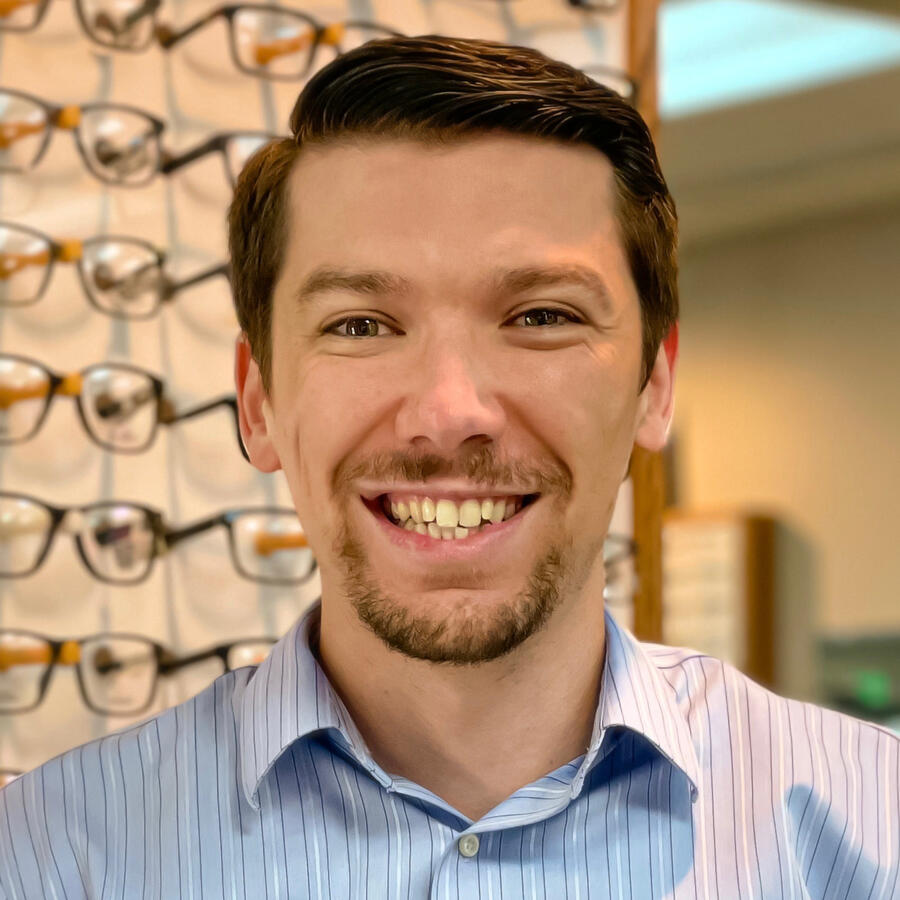 Dr. Conner Robertson:
Raised in the Tri-Cities, Conner graduated from Richland High School in 2011 and then from Brigham Young University in 2017 with a Bachelor's degree in Biology and then earned his Doctorate in Optometry from Pacific University College of Optometry in 2021. His clinical focus is in pediatrics and dry eye disease. He enjoys giving back to the community that he grew up in and in his free time he enjoys playing golf, and spending time with his family. Conner and his wife Melanie have 3 children.

Contact Us
We'd love to hear from you!
You can fill out the form to send us a message or contact us at the following:[email protected]Phone: (509) 783-0667Fax: (509)-735-79817903 W. Grandridge Blvd
Suite A
Kennewick, WA, 99336

Se Habla Español
La calidad y la atención individualizada son nuestro enfoque aquí en Family Eye Care. Somos un consultorio familiar de optometría que brinda a cada uno de nuestros pacientes un trato y atención individual. Le damos la bienvenida a toda su familia a nuestra oficina, ubicada en Kennewick, Washington. Nuestras especialidades incluyen pediatría, visión deportiva, enfermedades oculares, visión de rutina y aceptamos emergencias en el mismo día con respecto a su visión. Nuestra oficina trabaja en estrecha colaboración con los oftalmólogos locales para coordinar la atención de cirugías como cataratas o LASIK.En Family Eye Care, queremos ayudar a nuestros pacientes a cuidar su propia salud ocular para brindarles un mejor servicio.¡Nuestra opinión es que una visión fuerte es necesaria para tener una alta calidad de vida! Le invitamos cordialmente a recorrer nuestra impresionante clínica. Tenemos anteojos que actualmente están de moda. ¡Tenemos tanto marcas de lujo como de bajo costo, como Marchon, Europa, Georgio Armani, Kate Spade y Liz Clairborne, entre muchos otros!Por favor llámenos para programar una cita. Damos la bienvenida a nuevos pacientes y aceptamos la mayoría de los seguros del estado.